Common Nature is the title of a photobook by Máté Bartha and Zuzana Lapitková. It has been self-published in 2014, supported by the Ministry of National Resources, Hungary.
Máté Bartha: Common Nature
Concept: Zuzana Lapitková, Máté Bartha
Text: Zuzana Lapitková
Typography: Csönge Balla
Paper: Munchen Pure 130 g
15 x 21 cm, 84 pages, 43 images, harcdover
Printing: Prime Rate Kft. Hungary
Supported by the Ministry of National Resources, Hungary 
Edition size: 150

ISBN: 978-963-08-8425-9
Máté Bartha's first book, Common Nature observes human society adapted in urban space, with Budapest being representation for all the other cities – societies. A city is visualized as a mirror of human society. It can be understood as a criticism of twisted human values, shaped by an urban environment. However, the book ultimately deals with questions regarding human perception, that easily allows one to accept phenomena that is contradictory to human and social needs. 

Photographic approach cannot be classified as a pure documentary as the author does not hesitate to stage situations he needs in his message. However, staged and not-staged imagery merge to compose one common visuality, wherein ambivalence corresponds with the ambivalence in the meaning of each particular image. 

Character of the imagery inspired to compose the book as a developing line, suggesting an abstract story. Moreover, ordering of the recurrent motives and their interconnecting throughout the book should also suggest never-ending cycling in 'reading' of the book.
This way we aimed for a book as a beautiful object of art, independent in its completeness.

The book was conceptually prepared with the Slovak independent curator Zuzana Lapitková.
The book features two bodies of text, an excerpt from the diary of William Blake, and an original text by Zuzana Lapitková
Production sketches 2012-2013
Installation view of the "map" of images created while preparing the book, Common Nature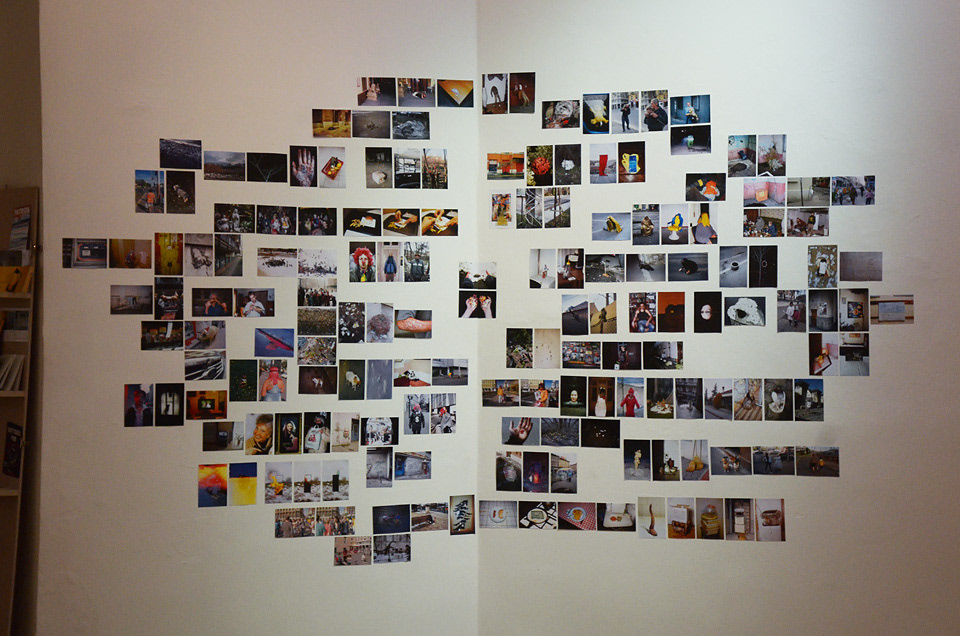 Each copy is numbered, and signed by the author.
There are altogether 150 copies. It's a closed series.